Airbrush Workspace Setup
Having a convenient work area for airbrushing will make your life much simpler. Since the airbrush produces airborne paint, you will generally want to do this away from your main work area. Or at least back the car out of the garage.
Small plastic models can be sprayed indoors by using a small spray booth. This is basically a box, with an exhaust hose and fan.
For rc airplane models, I prefer spraying outside on a low wind day (wind can blow dirt particles onto the wet paint). Some people design large paint booths with plastic sheet for walls, in a corner of their workshop.

For small models or parts, I use a turntable for crafts, available from Target or others. It's basically a round stand that can rotate on its base. I glued this to a cheap stool. This is convenient for painting with one hand while rotating the table with the other, so that all sides of the part get painted.
I also have all the "bits" needed for airbrushing in a plastic box "caddy" beneath the turntable. That way I can get all the necessary stuff to my paint area without making a large number of trips back and forth.

For large parts or whole airplanes, lay some plastic garbage bags or newspaper on the ground. Use weights in the four corners as the wind tends to lift these up and onto your wet paint!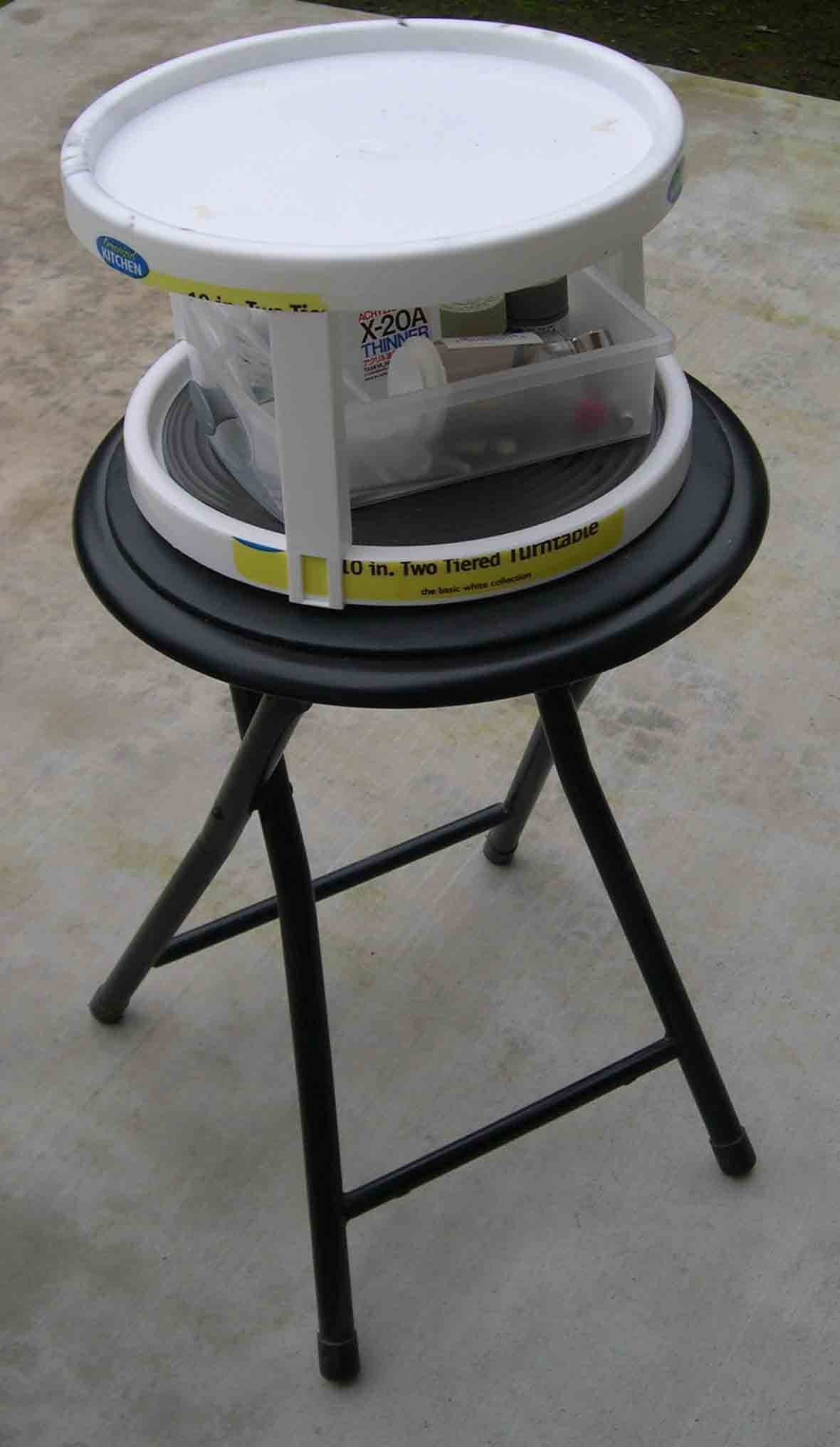 Cheap stool, craft "turntable" and plastic "caddy" make convenient airbrushing stand.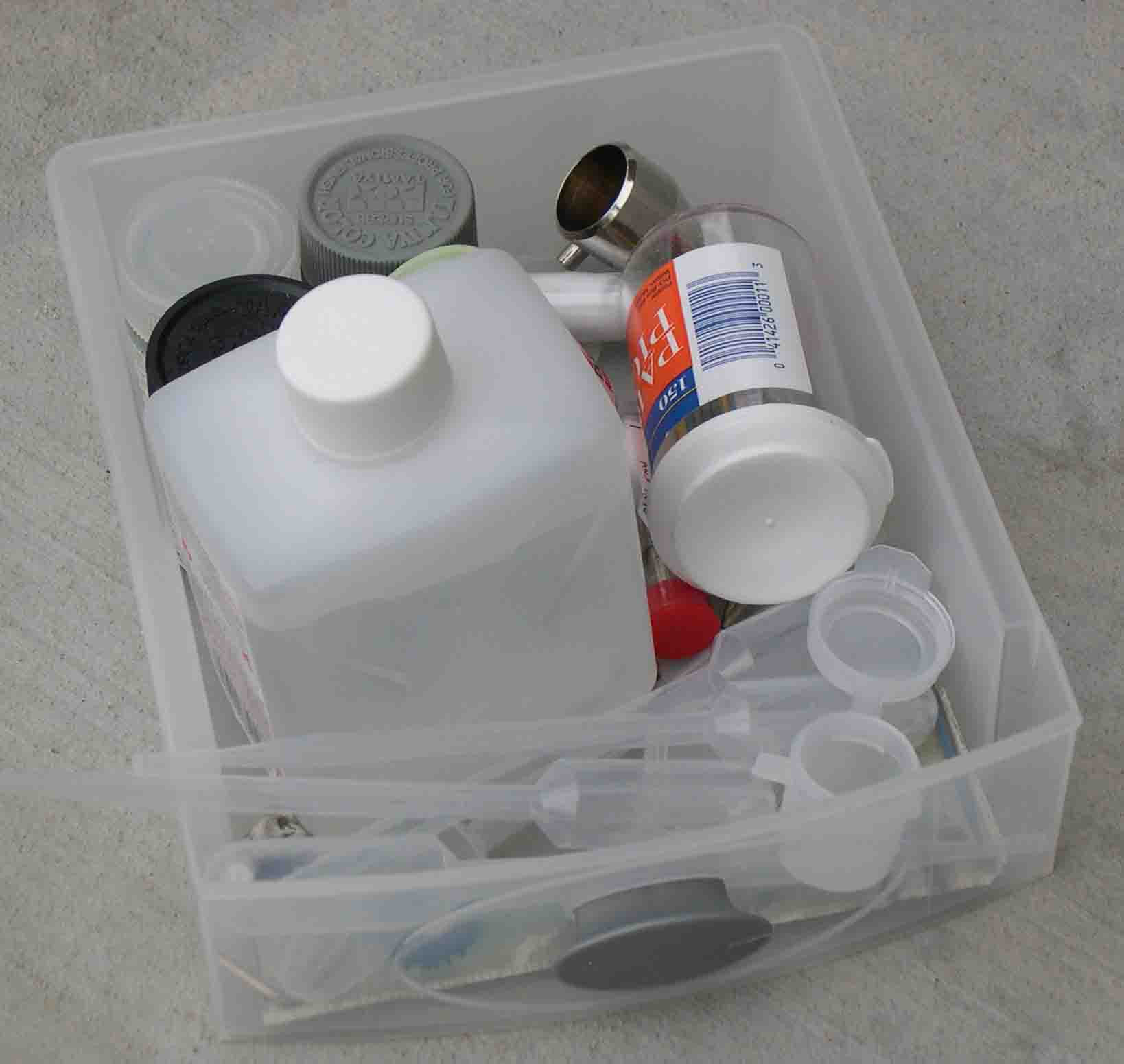 Plastic caddy. Got paint, thinner, color cup, needles and nozzles, cups for mixing, toothpicks for mixing sticks, and plastic droppers to get paint or thinner.