Completed Models
Here are some completed rc airplane model photos. Submit Your Photo!
Below: A G-ride from Stevens Aero. Model uses a geared MP Jet motor, and a 3S 2100 mAh lithium polymer battery. Kit uses laser cut balsa, with parts engineered to interlock as you build. A joy to build and fly, aerobatic but can be landed easily.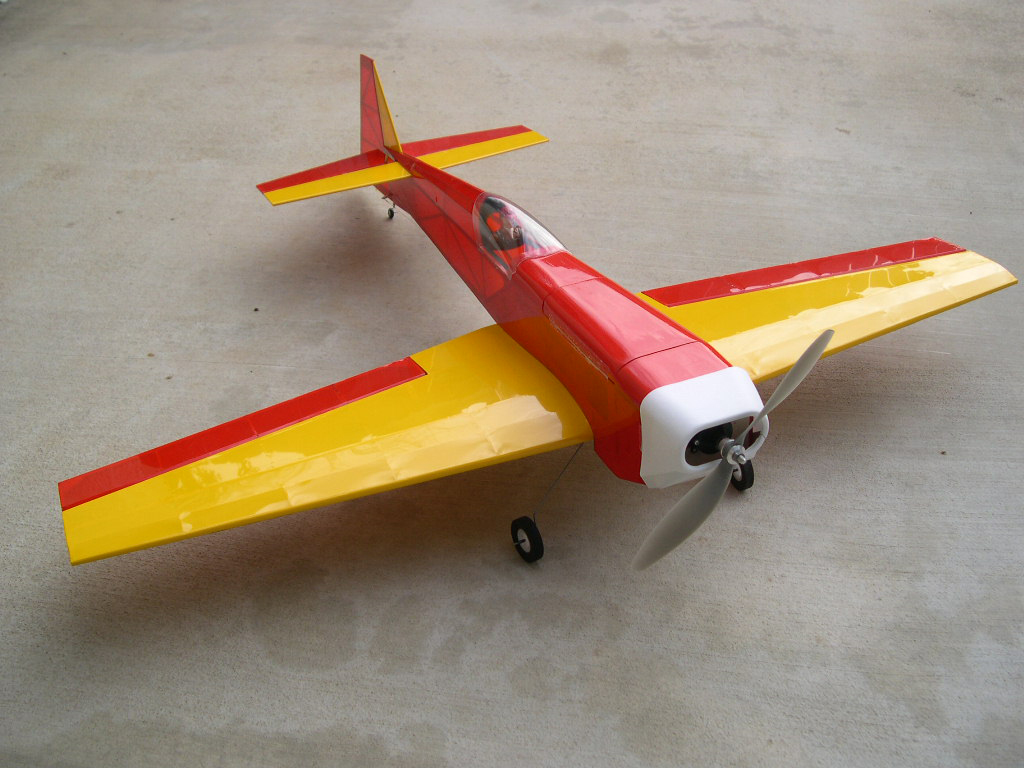 Below: Cockpit of the G-ride, showing homemade instrument panel.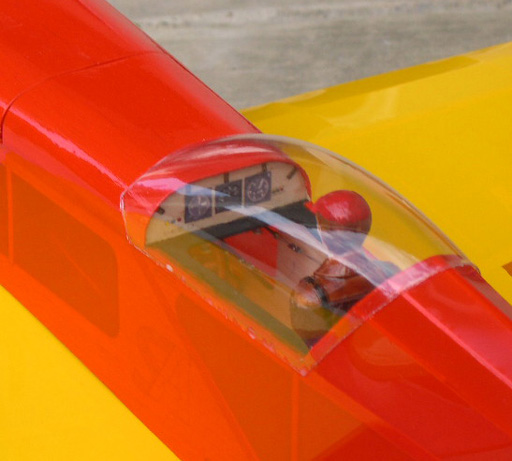 Below: GWS Corsair. Model used a geared MP Jet motor, and a 3S 2100 mAh lithium polymer battery. Airbrushed acrylic paints. Panel lines and paint chipping add character, as does the dummy radial engine.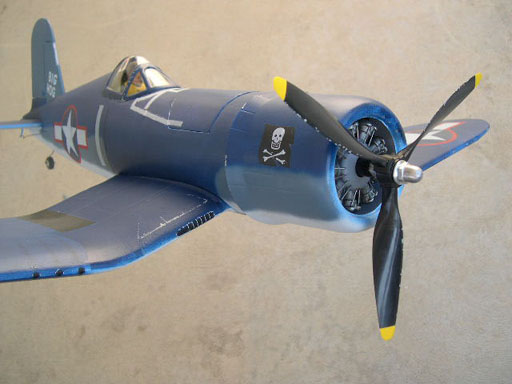 Below: GWS TigerMoth. Stock motor and battery. Cockpit area painted black, pilot and flying wires from fishing line add realism.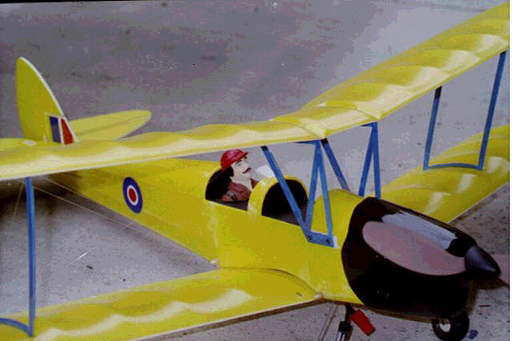 Below: P-51D Mustang from Herr Engineering, done as "Detroit Miss". Kit designed for glow-powered engines, but converted to electric. Phasor 15-4 motor and 8-cell NiCad battery, flies fast but stable. Covered with Ultracote, with some painted details.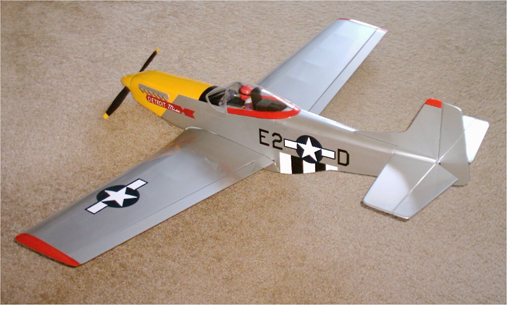 Below: Cockpit detail of Detroit Miss.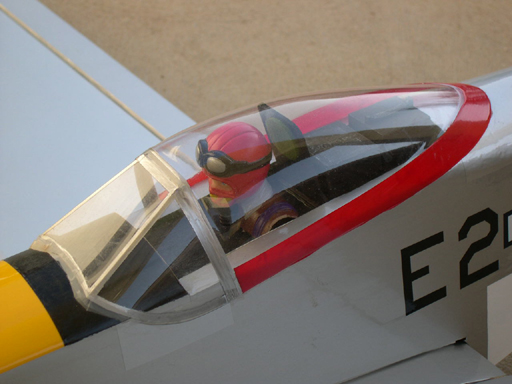 Below: Hummel model from Multiplex. Comes almost-ready-to-fly. Flew with geared Speed 480 motor. Slow and stable, great for shooting touch and goes and thermalling with the motor off.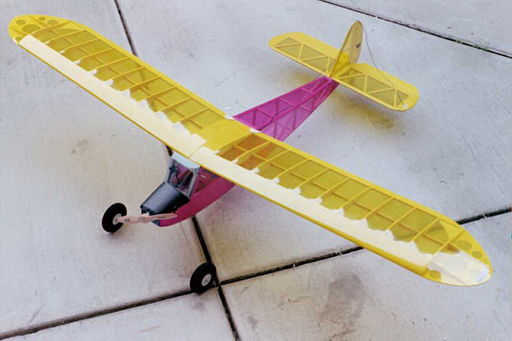 Below: Original Twinstar model, also from Multiplex. Stock Speed 400 motors and push-on props. Painted with Krylon enamels, which are not the best for foam, but were applied in light coats. Model lost when one prop flew off during launch (glue those props on!).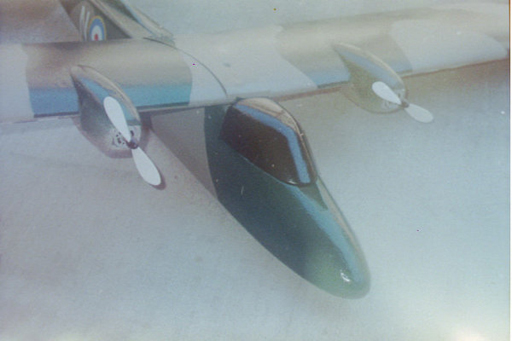 Below: Pilatus Porter built by one of our readers, Greg Tavener, from the free plan on our plans page. Greg actually built two of them: " I have attached a picture of the last one, prior to installing the windscreen. I have it set up for rubber power, and if it flys properly, I will build one for RC. The only change from your plans was that I enlarged them by 140% to arrive at a larger airplane."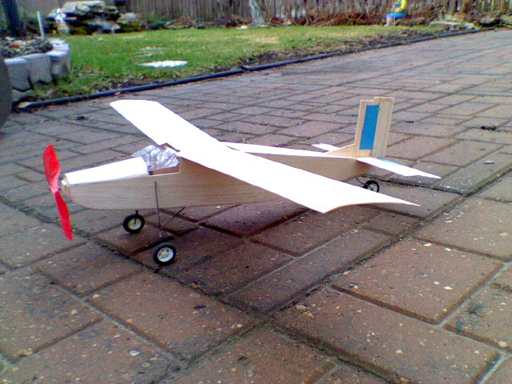 Below: Sagitta sailplane. Fiberglass fuselage and wood-sheeted foam wing, unlike the original's built up balsa. Rudder, full-flying stabilizer, ailerons and flaps.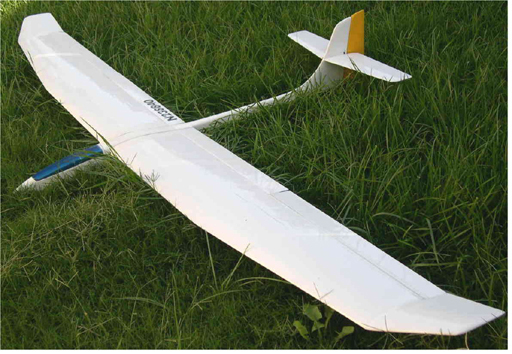 Below: Sukhoi with geared Speed 280. Rudder, elevator, ailerons. Very aerobatic.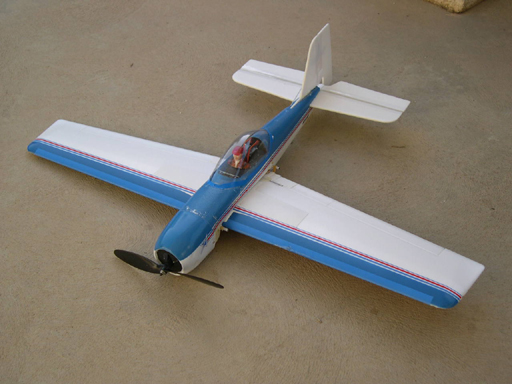 Below: Reader Bill Dice submits these photos of a Supermarine Spitfire, free-flight conversion to electric power RC.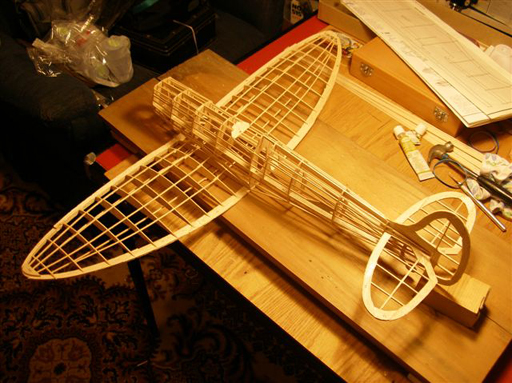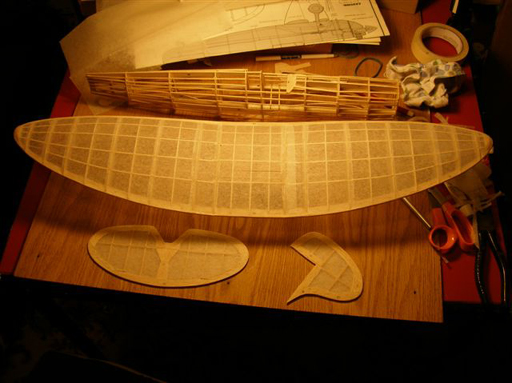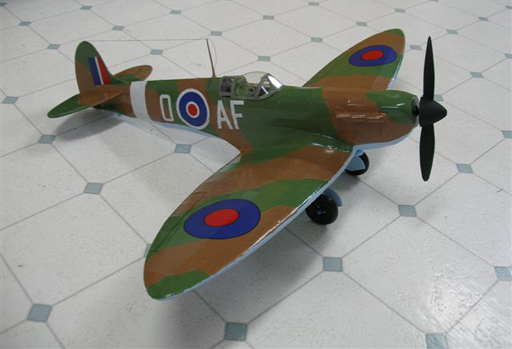 Below: Reader Glenn Dunham submits these photos of his full-scale and his rc airplane. Glenn writes: "I'm happy to send you pics of the PT18 & my trainer. The trainer was given to me as a wreck so when I restored it I used the color scheme and N number of a Cessna 180 I owned before we rebuilt the Stearman. The Stearman was a total from the ground up restoration and as original as we could make it. We even made a trip to the Smithsonian Air Museum restoration facilities to make sure the colors and markings were correct. The only changes we made were putting on BT brakes and wheels and seats. The original Stearman brakes tended to lock up and put the plane on it's nose and the seats were far more accommodating to fit in the fuselage and give support for the pilot. The only instrument we lacked for IFR flying was a glide slope indicator and I would never fly IFR any way.
I sent a picture of my wife, Ginny, and me standing in front of two projects we have done, the Stearman and a 1940 2dr. Ford sedan. Each one took about the same time to restore, 3 to 3 1/2 years and both were total ground up restorations and both as original as we could make them right down to the proper colors for the Ford and Stearman. We loved flying and driving them, I would fly to an airshow and Ginny would drive the Ford and join me to display them. They have both won best of show several times but our greatest honor was having WWII pilots who learned to fly in them climb onto the wing, swing a leg over the side then sit in the cockpit and stare into the past. I've seen tears in those old guys eyes, tears of joy then I get the tears knowing that what we brought them was worth every hour, day and month we worked in our hagar, sometimes 'till midnight.
I'll let you know if I ever master the RC (does anyone ever master one?) but I know one thing, if I try I can make it get off the ground knowing full well that you are guaranteed one landing for every take off. A/C condition after landing not guarenteed but that's how I started in all of this, rebuilding a plane that had a very rough landing which broke off the tail section and tore up the wing."