RC Aerial Photography
This page explores the uses for RC aerial photography, as well as its advantages over traditional aerial photography (i.e. using a full size airplane or helicopter).
If you'd just like to see some neat photos, go to our RC aerial photography gallery. Also check out our page on rc aerial photography equipment.
Have you ever thought about taking aerial pictures of your home, business or family event? Now the technology exists to make this easier, safer and cheaper than ever before.
Digital cameras can be mounted on slow-flying electric planes. The shutter is triggered from the rc transmitter on the ground. More complex setups have video downlinks from the plane to the ground, so that the shot can be perfectly framed in real-time.
In addition to being downright fun, RC Aerial Photography has many interesting applications. Several of these are related to real estate: raw land or improved structures on the land.
In addition, various events can often be captured in a different light with aerial pictures. Some examples include but are not limited to:

* Properties for sale: Real estate brokers use these to enhance the marketability of a listing. Very effective with larger properties, ranches, farms, etc.
* Gifts: Real Estate Agents can present these to clients as gifts.
* Timeline Progression: Developers use these to document the stages of a building, highway, or other construction.
* Agriculture, Farming, Ranching.
* Website development: Can show a unique perspective of a business or organization. Very effective for schools, sports complexes.
* Commercial Real Estate: Advertisers use these to highlight shopping malls, car dealerships, golf-courses, etc.
* Advertising: Perfect for unusual or eye-catching prints ads, postcard mailers, etc.
* Special events: Capture sporting or other events in memorable style.
* Map Disaster Sites
* Archaeological Overviews

Using radio control aircraft for aerial photography has certain advantages compared to traditional aerial photography:
Low-Altitude RC Aerial Photography
Traditional Aerial Photography
Lower Cost: cheaper to outfit, operate and maintain equipment.
Tends to be much higher cost.
Lower (1 – 1000') altitude benefits:

Less atmospheric haze at lower altitudes so the photos are clearer and sharper.

Much wider range of angles on the subject.

Smaller, distortion-free lenses can be used.

-Most full scale airplanes and helicopters are limited to no less than 1000' in many areas.

-Limited range of angles.

-Long-range telephoto lens can result in image-distortion.

Quiet – property owners, occupants not disturbed by fly-overs
Occupants could be disturbed by full-size aircraft.
Fast – No travel to and from a traditional airfield is required.
Longer time to get pics.
Disadvantages:
Weather – Lightweight aircraft are sensitive to winds above 12-15 mph. Mornings or late afternoons are best for photo shoots.
Heavier aircraft not as sensitive to wind – can shoot in more varied weather.
Low lying obstacles (eg. power lines), or other safety hazards – Safety of persons and property is a primary concern.
Full-size aircraft generally fly high enough to avoid common obstacles.
If you are interested in doing rc aerial photography, a typical aircraft would be a GWS SlowStick (available from major hobby retailers).
Popular cameras include the Nikon 3700 or Pentax Optio S4 (available from major camera retailers). The camera shutter button is generally triggered with a spare servo, although there are electronic solutions available.
If you would like the services of a professional to provide an rc aerial photography session, a good place to start your search would be: www.rcapa.org
Here are some sample photos taken with my aerial photography rig: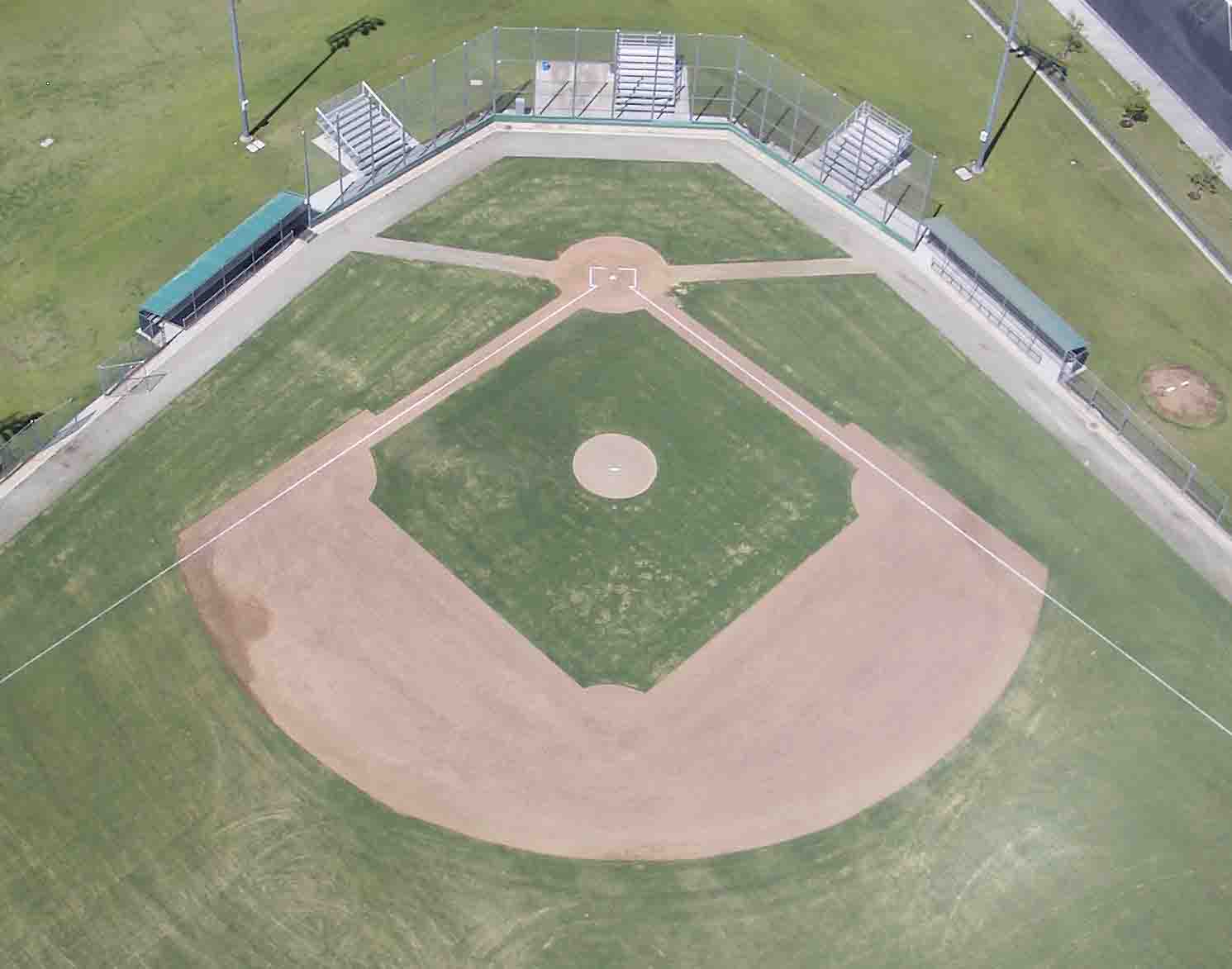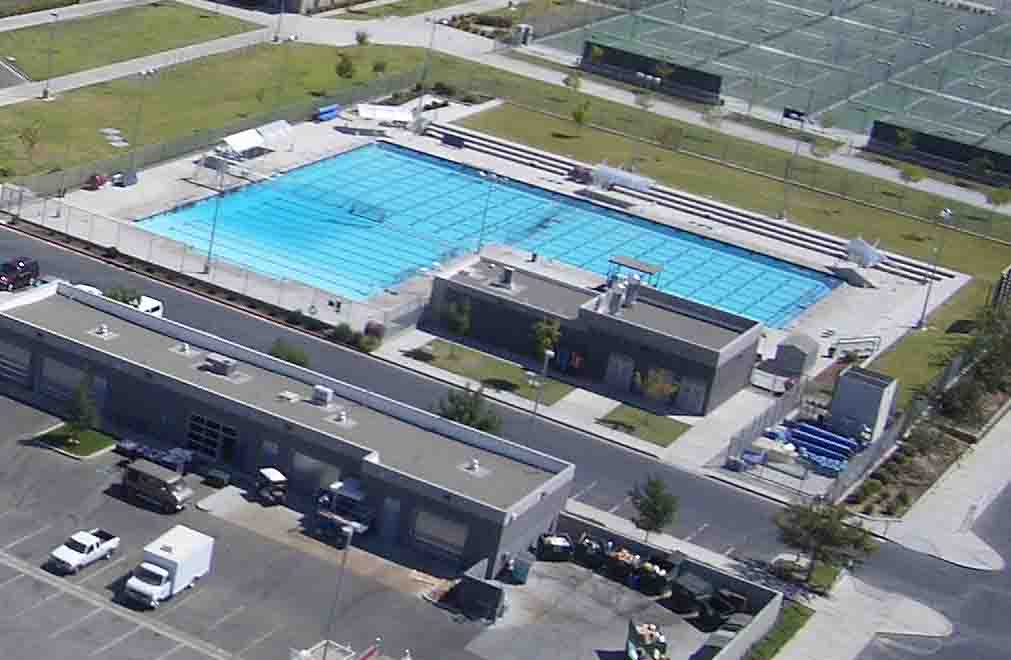 If you'd like to see more aerial photos, check our RC aerial photography gallery. Also, we have some info on equipment to use for rc aerial photography.