Using a Plastic Display Model to get Profiles for Scale Airplane Plans
One of the best sources of info for your scale rc airplane is a plastic display model. Not only do these models allow you to see the airplane in 3 dimensions, they are a great source of historical, color and surface detail info.
The "3 views" that come with the model can be used as a starting point for drawing your own plans. One challenge with doing any airplane plan is getting the profile sections correct, e.g. for balsa formers. It's easy to figure out if the fuselage has a rectangular cross-section, but what about these streamlined, curvy scale models? There's a tool called the contour gauge, available at your hardware store, that can help with this task.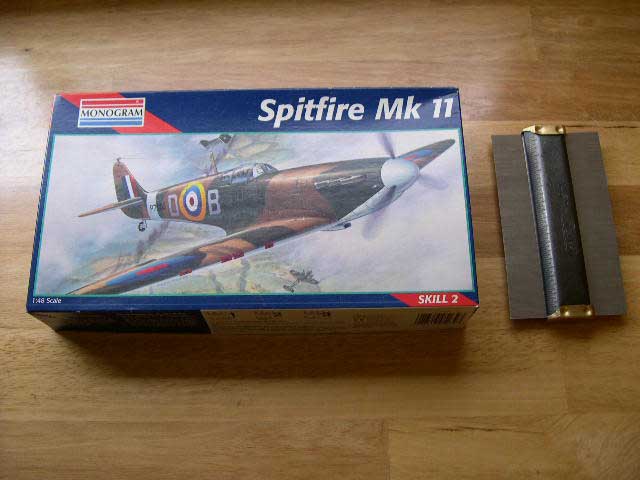 Plastic display model kit, and contour gauge on the right.
The gauge is simply a set of fine steel movable wires, in a holder. Pressing the wires onto some surface with gentle pressure causes them to conform to the surface shape. You can reset the gauge by pressing onto a flat surface. Photos below shows the gauge being used on a model Spitfire fuselage: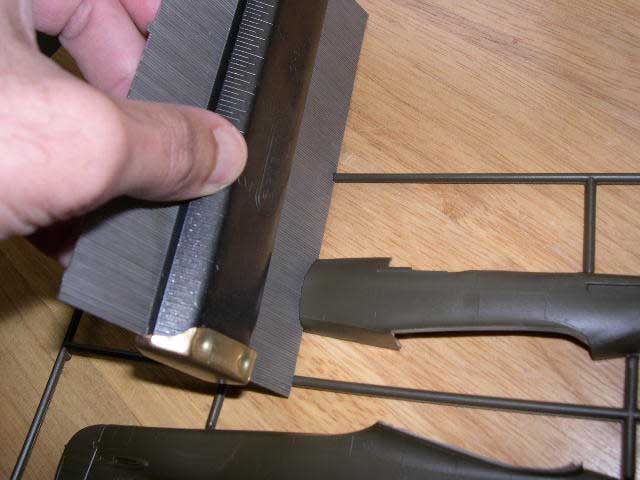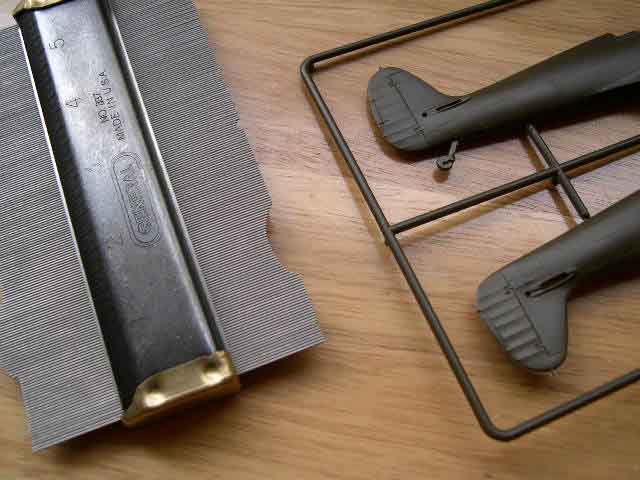 Now you just need to trace inside the shape onto a piece of paper. You can trace onto the 3 view that comes with the model. Also mark the location where the section was taken, e.g. section "C":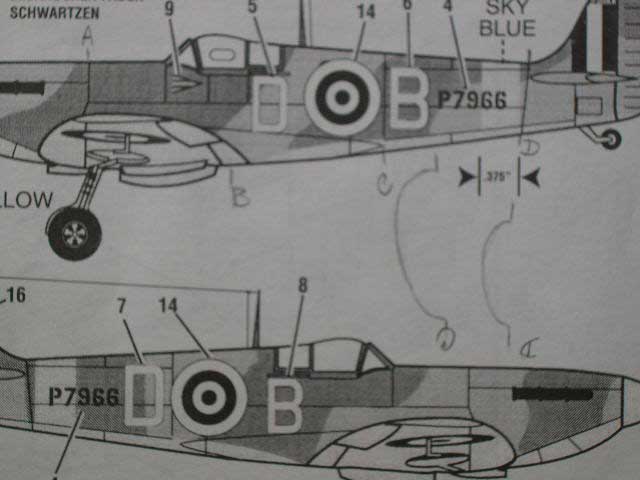 Now you need to enlarge the three view. Either use an enlarging photocopier, or scan the 3 view and enlarge in your drawing program.
For foam and fiberglass airplanes, use the 3 views to make templates for your hot-wire foam cutting; the cross sections will be used as templates to check your progress as you shape and sand the fuse. For balsa airplanes, you can trace around the enlarged drawings, and add the internal balsa structure (stringers etc.) where needed.