Free Model Airplane Plans
The plan below and others that may follow are free for our visitors at RC Airplane Advisor. We feel that everyone deserves something free once in a while, so here you go!
These plans are for your own personal use. You may not sell or re-distribute them, but feel free to post the link to this page.
If you've never built from plans before, you may also find our Model Airplane Plans Building Guide to be helpful.
Pilatus Porter - rubber-powered free-flight
This plane was built as a test-bed for some of the new micro RC components on the market. The prototype was built for rubber power, to test things like stability and construction technique.
It flies well with rubber power and so we are offering our design in this original plan. This is a good, low-cost model airplane to hone your building skills. Also, if you've never flown free-flight before, it will give you a new appreciation for the hobby.
Check out our construction guide for the Porter. We present a brief history of Air America, which inspired the color scheme used. We also have a guide to help you get the most out of your free-flight plane.
Download Pilatus Porter Plan (2Mb, .pdf format)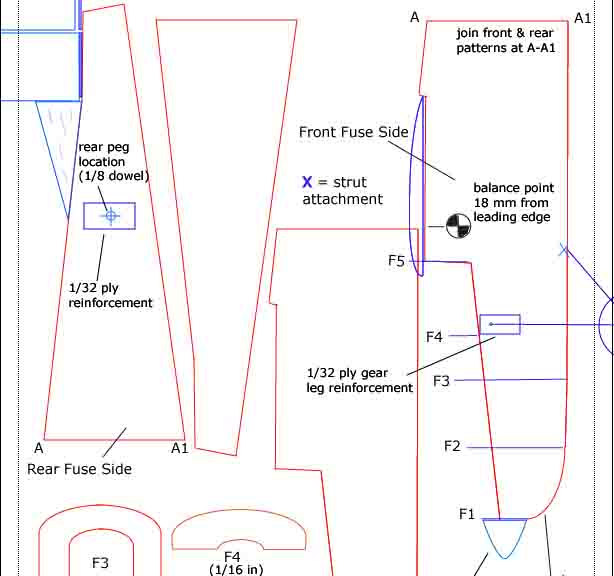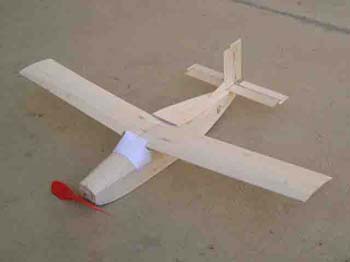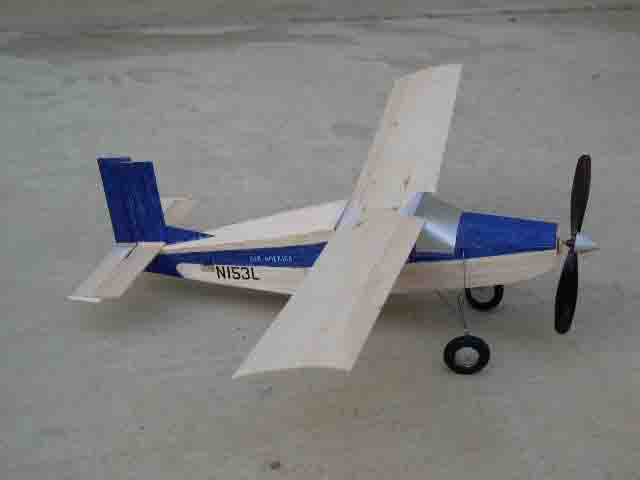 Photos of prototype built from the plan. Added wheels, struts and paint after preliminary flight testing.
Modest test power of 12 inch loop of 1/8 rubber and 4 inch prop gave easy 15 seconds of gentle left hand circles.
Airframe can easily handle more rubber and larger prop.